Shifting trends and industry-leading research are pointing toward some valuable projections about the status of the housing market for the rest of the year.
If you're thinking of buying or selling, or if you just want to know what experts are saying is on the horizon, here are the top three things to put on your radar as we head into the coming months:
Home prices are appreciating at a more normal rate: Home prices have been appreciating for about ten years now. Experts at the Home Price Expectation Survey, Mortgage Bankers Association, Freddie Mac, and Fannie Mae are forecasting continued growth throughout the next year, although it should be leveling-off to normal appreciation (3.6%), as we move into 2020.
Interest rates are low: Over the past 30 years, the average mortgage rate in the United States has been 8.27%, and rates even peaked as high as 18% in the 1980s. Today, at 3.81%, the rate is considerably lower than the historical 30-year average. Although experts predict it may climb into the low 4% range in the near future, that's still remarkably lower than our running average, suggesting a great time to get more for your money over the life of your loan.
An impending recession does not mean there will be a housing crash: Although expert research studies such as those found in the Duke Survey of American CFOs and the National Association of Business Economics, are pointing toward a recession beginning within the next 18 months, a potential recession isn't expected to be driven by the housing industry. That means we likely won't experience a devastating housing crash like the country felt in 2008. Expert financial analyst Morgan Housel tweeted:
"An interesting thing is the widespread assumption that the next recession will be as bad as 2008. Natural to think that way, but, statistically, highly unlikely. Could be over before you realized it began."
In fact, during 3 of the 5 last U.S. recessions, housing prices actually appreciated: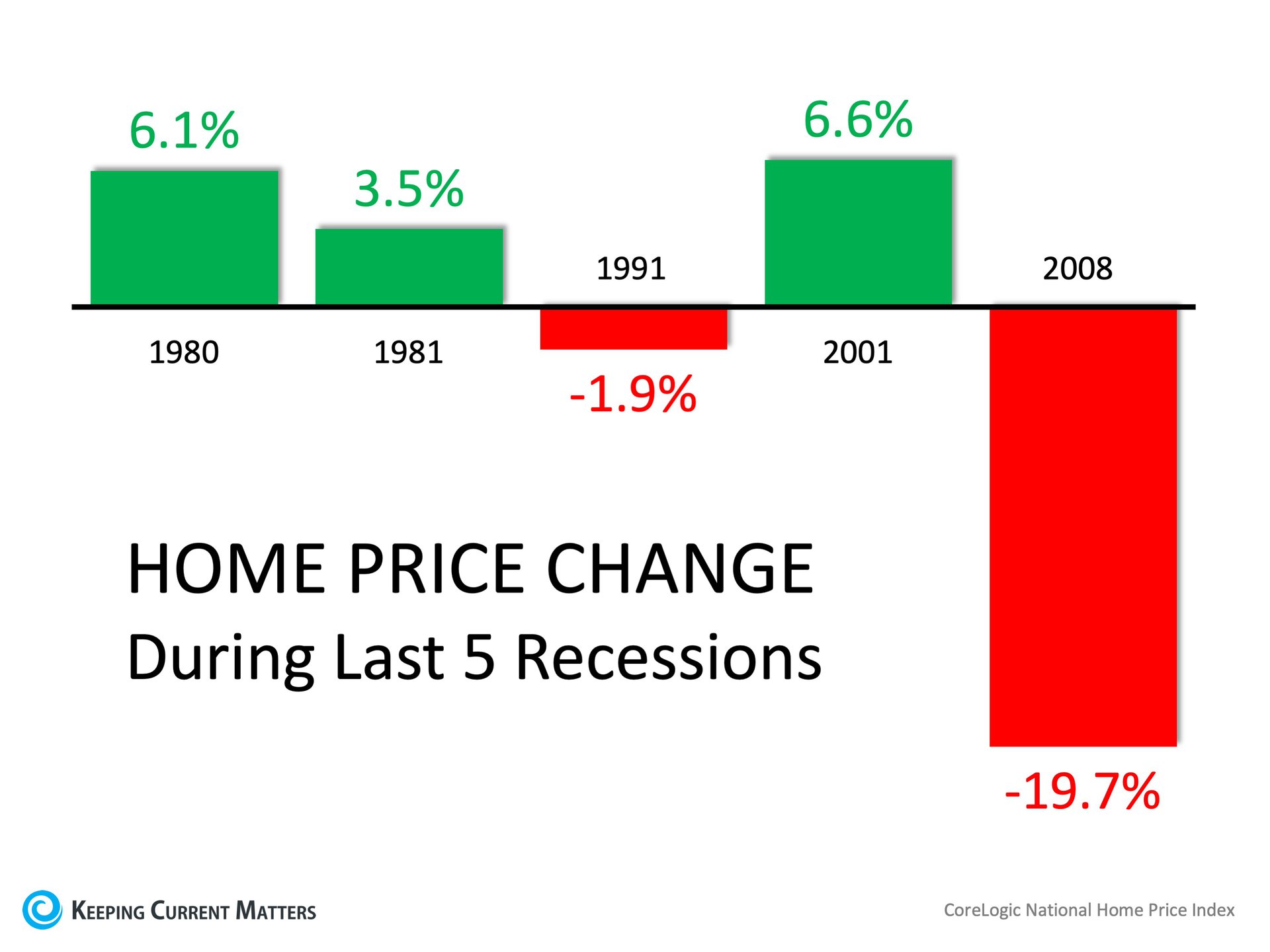 Bottom Line
With prices appreciating and low interest rates available, it's a perfect time to buy or sell a home. Reach out to a local real estate professional to see how you can take the next step in the exciting journey of homeownership.
Nicole Folks
17400 Northwoods Blvd

530.386.7538
NK@TahoeBre.com
CalDRE#: 01757659
Real estate agents affiliated with Coldwell Banker Residential Brokerage are independent contractor sales associated, not employees.© 2019 Coldwell Banker Residential Brokerage. All Rights Reserved. Coldwell Banker Residential Brokerage fully supports the principles of the Fair Housing Act and the Equal Opportunity Act. Owned by a subsidiary of NRT LLC. Coldwell Banker and the Coldwell Banker Logo are registered service marks owned by Coldwell Banker Real Estate LLC.